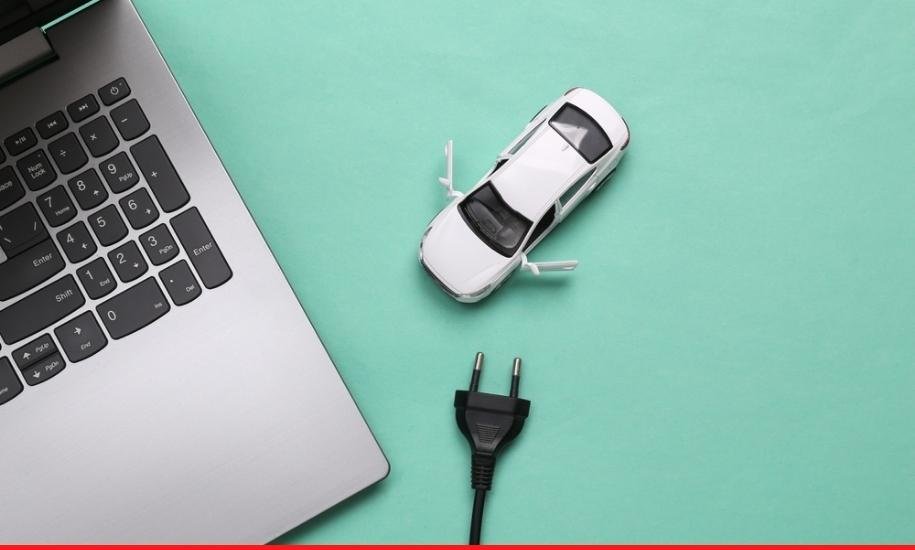 Imagine, if it is your important day today and you are leaving the house in hurry but feeling helpless because you direly need time to charge your laptop first, otherwise, your day would go to waste.
Reading this article will give you a thought, that's no problem at all.
There was once a time when it seems impossible to charge your laptop while you are travelling or moving in your car from one place to another.
But the ultimate advancement in technology, frequently makes it easier for all of us to do things that were supposed to be impossible once.
Modern Cars are getting into the markets with their personal wireless charging plates to charge high capacity gadgets but if we talk about the majority of ordinary cars' uses, you shall need some special gadgets or instruments to charge your laptop.
This article is going to cover all different methods to charge your laptop along with gadgets in order to assist you while in your car, on the go.
As we all are really well aware of the fact that ordinary/regular cars currently have cigarette lighters installed in them.
Using that lighter with the help of an adaptor, you can effortlessly charge your laptop while driving your car.
Significantly, this guide will lead you to explore multiple methods for charging your laptop safely in a running car with authentic adaptors.
Let's get to explore the interesting methods of how to charge your laptop in a car:
1. Charging Your Laptop In a Car via Chargers
If we look at the charger available in the market which supports charging on the go in your ordinary car.
Here's provided with the guide for charging your laptop via chargers which are unquestionably cheapest and easiest to use while travelling in your car as your car has a pre-installed 12V power outlet to support charging through chargers.
Sometimes it happens that you don't have any access to a Cigarette lighter installed in your car.
In that case, the effortless and safest way to charge your laptop when you're on your way is to utilize your USB Charger but there, you need to make sure that before switching off the car, you remove this attachment first.
Get a USB charger, easily available that can be attached to your car.
Among many ways, there's another useful method to charge your laptop in the car, is buying a Universal USB Charger.
The method is exceedingly easier than your thoughts. What you basically need to do is, make sure that your laptop supports such USB port charging.
Sometimes happens that the laptops in the market don't originally support USB Type-C Ports.
For that simply, plug your USB cable into the power outlet available or cigarette lighter installed in your car.
With the advancement in technology, many flea Markets commonly have car laptop chargers available now.
These chargers are riskless and secure and can be used by the user without any risk of your device being destroyed.
Just unambiguously get to the market and buy your desired car laptop charger. Once done buying, take your laptop and charger in your car.
Here, you can plainly plug it into your laptop power jack and let it charge.
The other way, which we suppose is better, clearly attach your charger to the cigarette lighter socket in your car and keep it on charging by plugging the charger into your laptop's power jack.
2. Charging your Laptop via Power Bank
If we talk about charging a laptop, charging it through a power bank is the easiest method to charge your laptop in the car while driving or on your way.
What you basically need here is a larger power bank than the normal one.
Here, also one thing you need to ensure is that your laptop is eligible to be charged through Power bank because not all the laptops support charging via USB Type-C Cables.
Therefore, it's comfortable to charge your Laptop via Power Bank in the safest way.
3. Charging your Laptop via Inverters
Advancement and invention of new technologies from little smart gadgets to supreme ones along with the continuous innovations, inverters are manufactured and supplied in the market, put on sale with their maximum load capacity.
We originally use inverters for those laptops which are quite older and do not have USB-Type C Ports in them.
The genuine & inexpensive inverters are available all over the markets, for charging your laptop in your car through an inverter, you barely need to buy an inverter that converts the power from 12V DC to 110V AC current as a means to keep your laptop on charge.
4. Charging your Laptop via Adapter
Unlike modern cars now available in the markets with the built-in USB Ports, if your car doesn't have an integrated USB Port, you still have an opportunity to charge your laptop in your car.
Morally, this method is the easiest, most inexpensive and most effortless method to charge your laptop in your car.
Here, you are only required to get an adapter and attach it to the 12V DC cigarette lighter socket.
While using a USB-Type C cable, connect one end to the adapter and the other to your laptop.
Conclusion
In our final words, we must say that all the methods mentioned above are tried and tested before recommending them to you.
These four different methods are authentic and safest among all as we try our best to bring better suggestions for you and hardly covered all the things related to them.
Most importantly, we hope that we have assisted you to bring better ways to get your desired answers that How to Charge Your Laptop in a Car.
Greatly, we are of the view that we have mentioned all the easiest possible ways to help you seldom charge your laptop in your car.
Frequently Asked Questions
Can charging my laptop in my car drain the car's battery?
Well, if you keep your laptop on charge when only the engine is turned on and the car is not on run, most probably, your car's battery may drain quickly.
How to charge MacBook in a car?
Get a USB-Type C car charger and connect it to the cigarette lighter and connect the other end to your MacBook.
Does charging through a Cigarette lighter continue when a car is switched off?
No, when the car is switched off, the charging discontinues itself. It's always better not to charge while the car isn't being driven but you can charge it by simply turning on the engine.
Related Articles:
Thanks for your feedback!